GARDEN OPEN FOR NGS - BANK HOLIDAY MONDAY!
Lindfield Jungle is open to visitors on Bank Holiday Monday 29th August 2022 from 1pm to 5pm. We are open in conjunction with another Lindfield Garden. Despite the challenging weather conditions this year the jungle is looking suprisingly lush so come along for a short escape. You'd be very welcome. Full details on our NGS Webpage.
BBC Gardener's World Magazine - garden of the year 2018 - runners up!
We are very proud and happy to announce that in 2018 our garden came second out of nearly 500 entries in the BBC Gardener's World Magazine garden of the year competition.
Our garden
We have a small but densely planted back garden in the village of Lindfield, West Sussex where we indulge our passion for the tropical feel. We planned it as a secret retreat, somewhere we can relax and dream about past travels to exotic places. Our garden is open for visitors for part of the year - see our NGS Webpage for full details.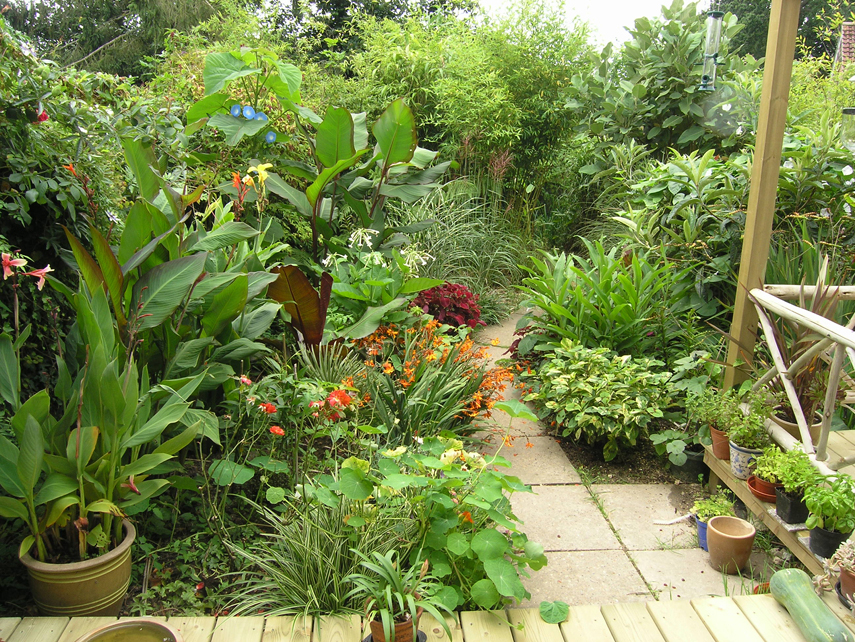 There are two decking areas with seating. The top deck which looks out across the garden is covered by a pergola with vines and Akebia and has many pots which change through the seasons.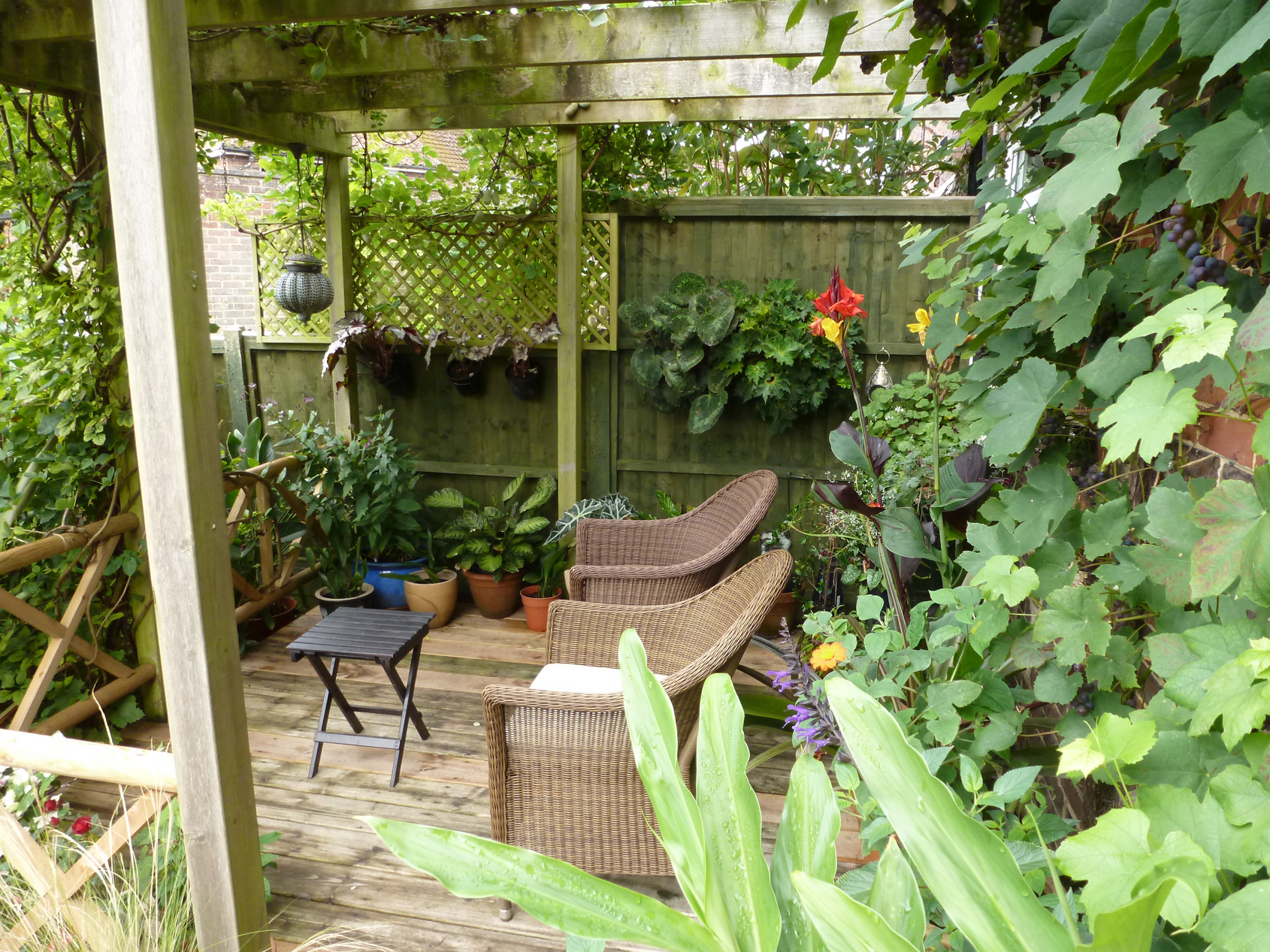 From hear a path winds through the 'jungle' with tropical planting at the top with emphasis on bright coloured flowers against large leaved foliage...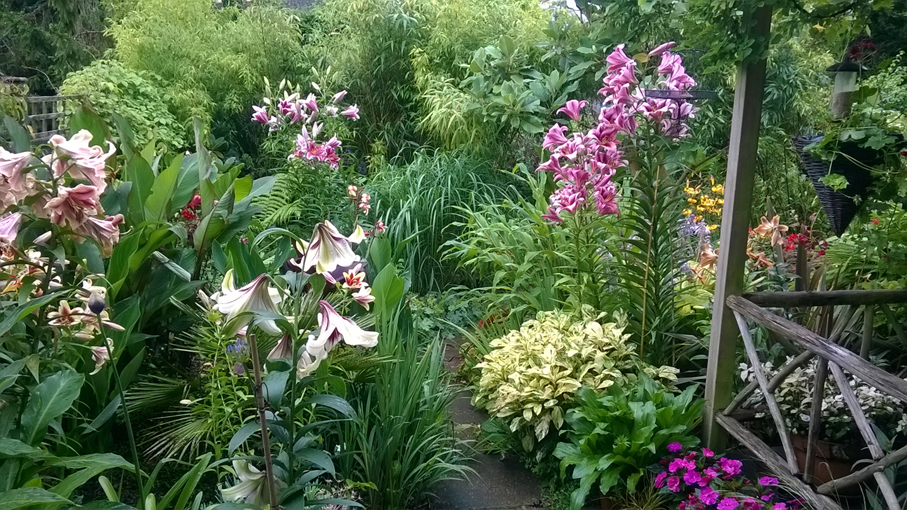 ... and then on into a more tranquil, lush and wild planting where bamboos and ferns predominate.
Here the path crosses a wildlife pond to the circular deck which provides shade when you need it on the hottest of days and also lovely evening sunshine.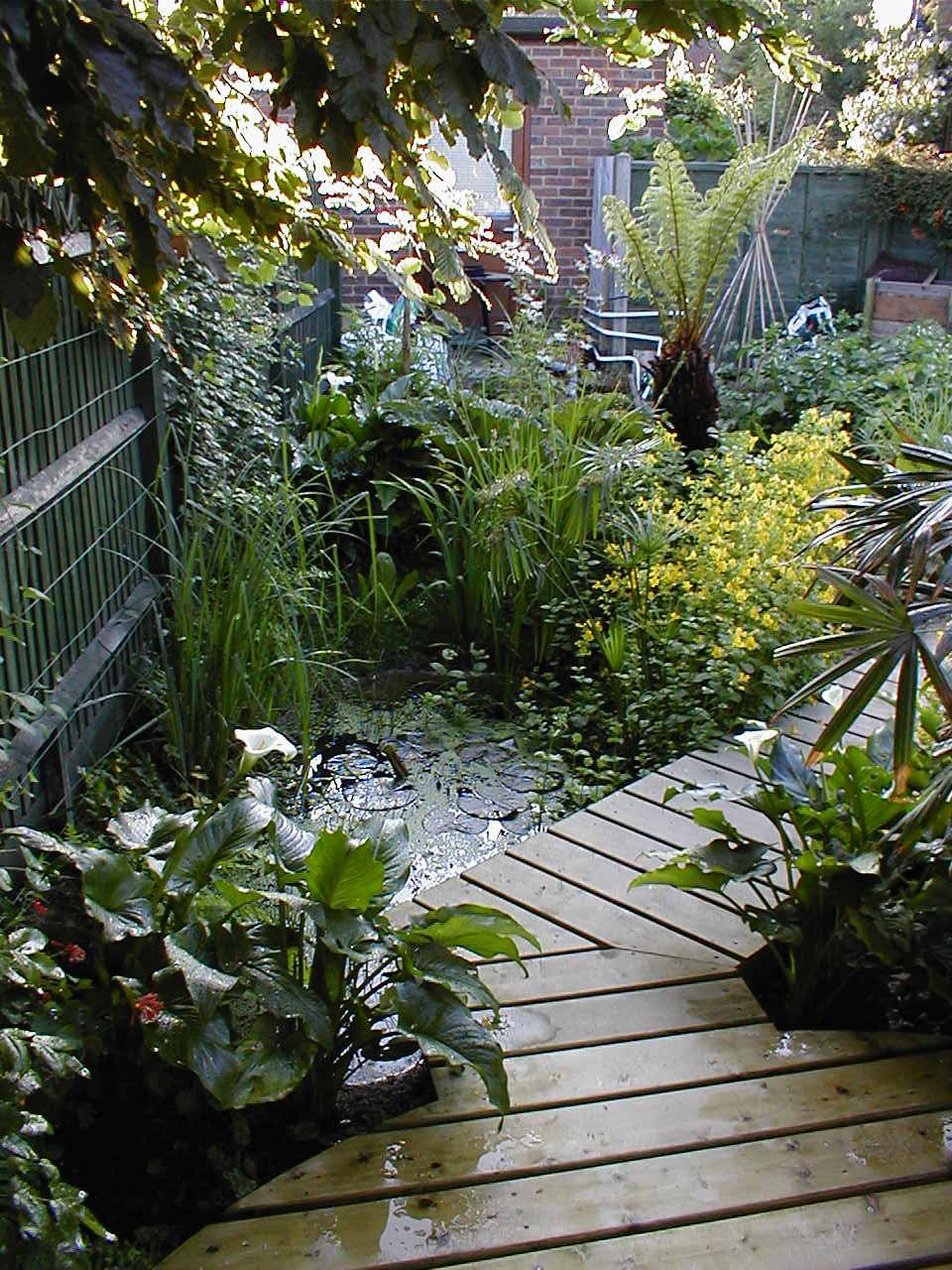 Finally, at the bottom of the garden we now have a greenhouse where we overwinter plants and grow tomatoes in the summer. It also doubles as our potting shed.