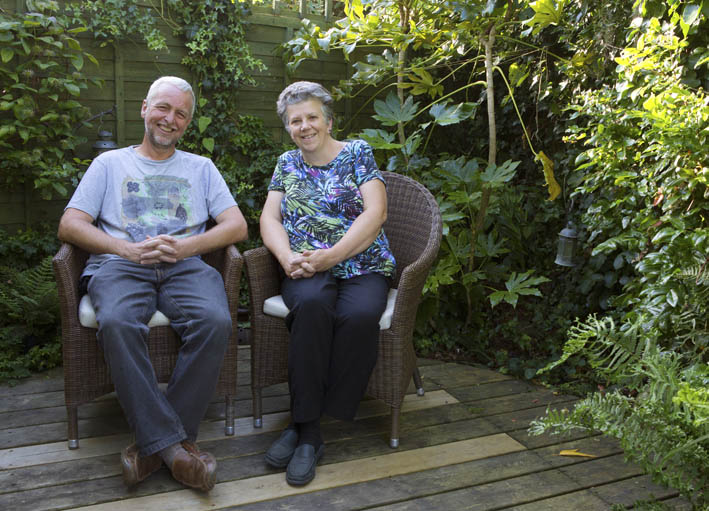 Tim & Clare
Clare remembers her first ever garden experience at the age of 5 when she had a small patch in the back garden where she grew potatoes. Tim's interest started more in his teens when he realised it was a good way to earn some extra pocket money from lawn mowing and weeding for parents and their friends! Then in 1984 Tim "started my own self employed gardening business in Mid Sussex which I ran for ten years or more. Mostly as a jobbing gardener and I learned a lot about gardening generally."
Clare says "when we first met we used to visit lots of gardens together and dream. We soon became regular visitors to Chelsea and Hampton Court flower shows too. Then in the 1980's we were lucky enough to travel in India and Sri Lanka and that cemented our interest in tropical gardens. So it was obvious when we finally got our first garden which direction it would take."
We have also had an allotment for many years where we grow our own veg. Tim also grows daffodils which is another passion of his - growing and showing at the national shows mostly around the south including RHS Wisley.
We also both enjoy our local horticultural shows with the Lindfield Horticultural Society where Tim shows his daffs and vegetables and Clare enjoys the flower arranging classes.